The Jöttnar Pro Team helps us test and develop our gear. Going faster, higher, steeper, harder is what drives them and is reflected in the gear we make. In this series, they list and describe their favourite items of mountain clothing.
This article is by Mike Pescod.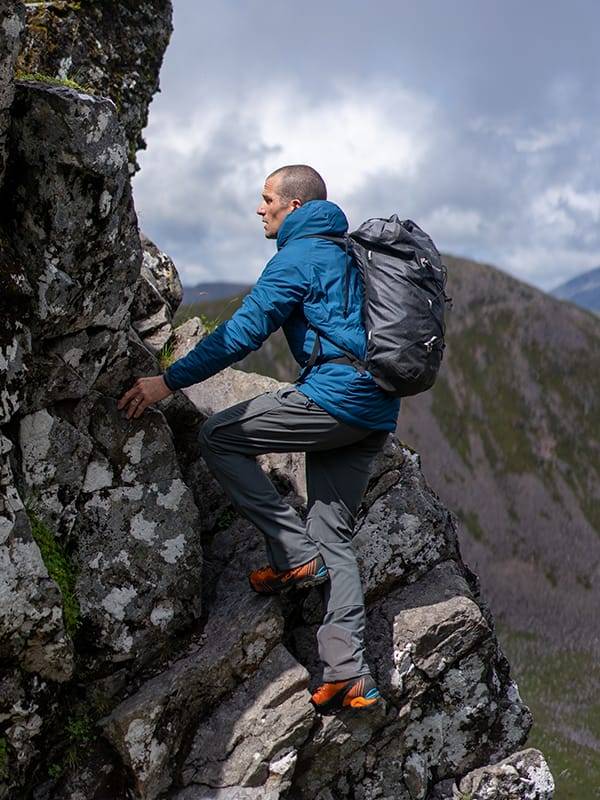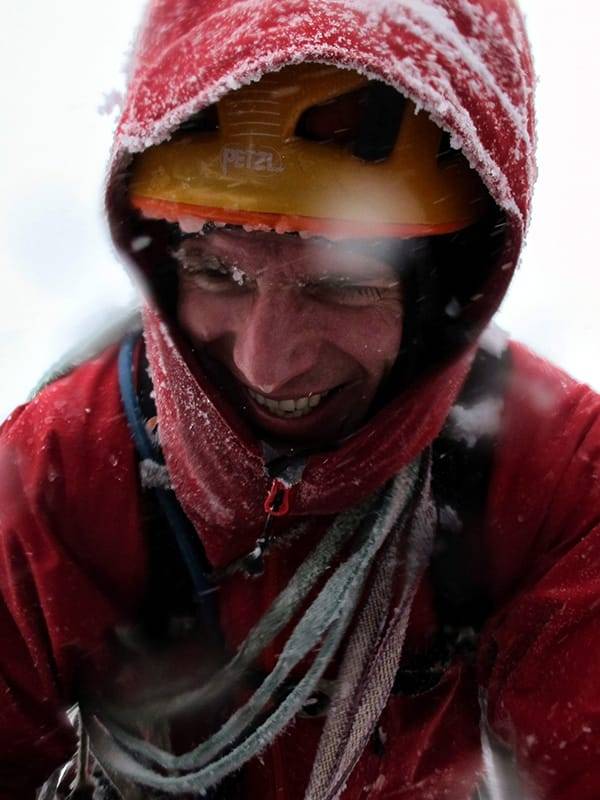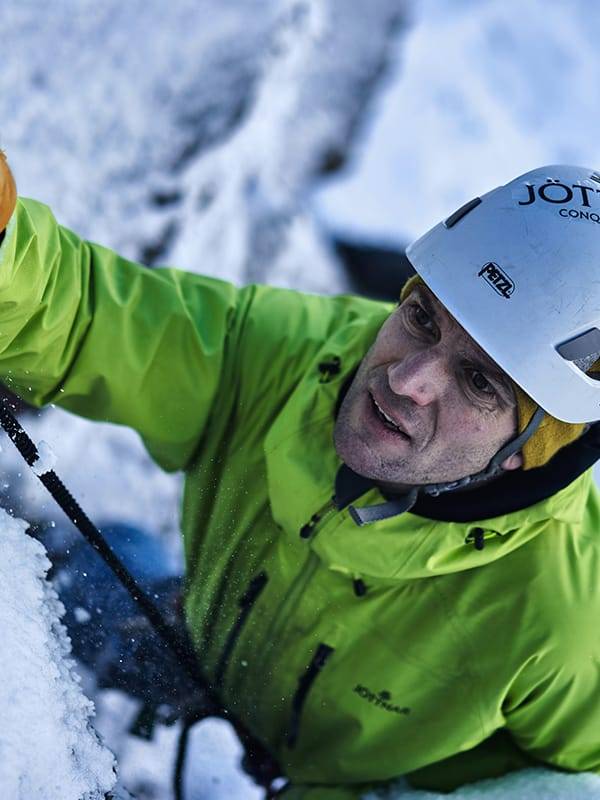 "YOU KNOW WHEN A garment is just about perfect when you reach for it every time"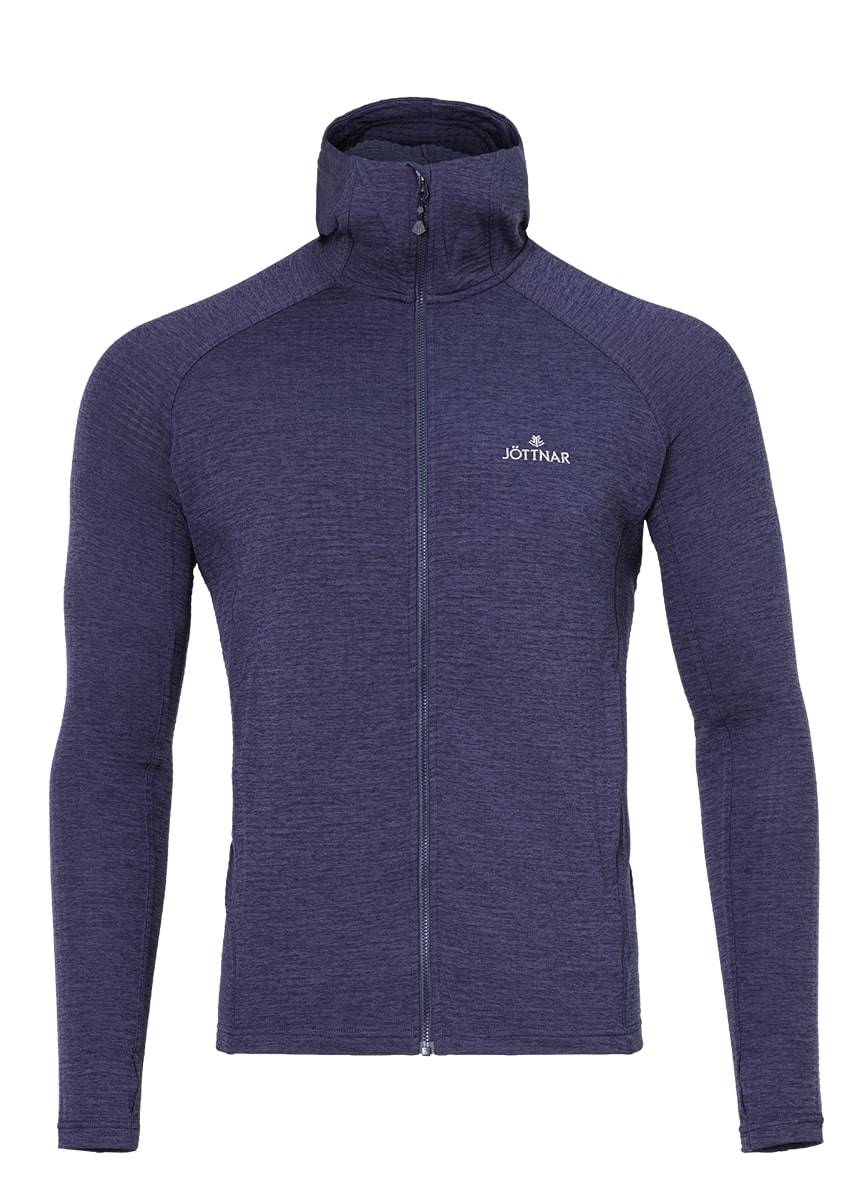 Magni MID-LAYER HOODED FLEECE JACKET
A garment is perfect when you reach for it every time you go out - but then forget you're wearing it. Garments that are not quite right feel awkward - and remind us we're wearing them. If you forget about what you're wearing, it must be performing well. For me, the Magni is entirely forgettable (in a very good way!).
With the Magni, the Powerstretch Pro gives the right balance of warmth and breathability, stretch and comfort. It is not too warm for the walk in and lets the moisture out as you're moving, but it's toasty warm on the climb. The cut is perfect. It's neat around the body but doesn't restrict movement. The thumb loops and high collar cover the gaps that let heat out in other garments and the hood is big and stretchy enough to go over my big head, even with a helmet on. The pockets are in the right places too, so when you reach for your phone to take a picture or your compass to navigate off the top, it's always right there ready.
Even though I use mine almost every time I go out, it's not showing any signs of wear. It's a durable, very well made, simple mid-layer that just does exactly what it should do. Oh, it also looks really good too...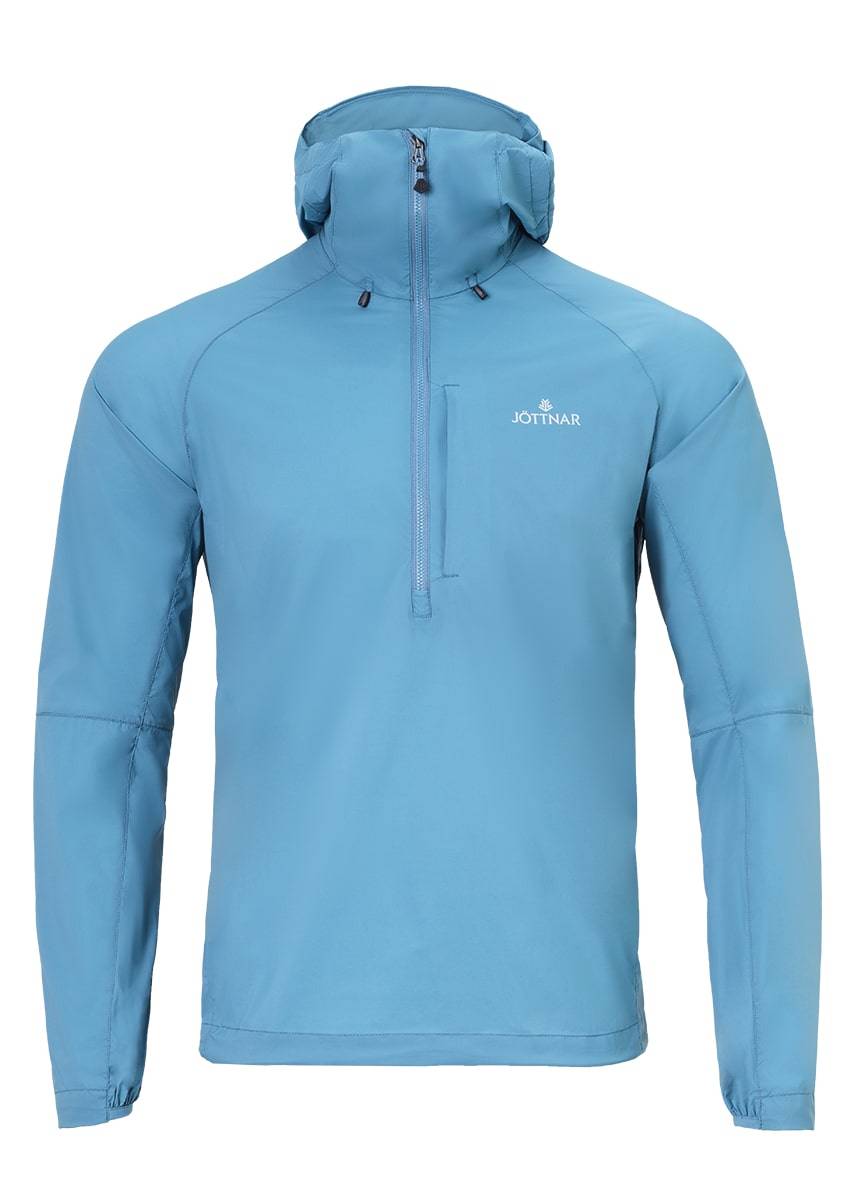 NJORD HOODED WINDBREAKER JACKET
I've never really got on with windproof outer layers. I've tried a few and found them too flappy, flimsy and easily caught in belay devices and on sharp rock. So I've used soft shell jackets instead and shunned any windproof jackets. However, I've recently changed my mind. The Njord is rapidly becoming one of my most used pieces of gear.
My first look made me think it would be what I remembered in a windproof top; thin material and awkward to wear. However it works well. The cut is trim so there is no extra material to get stuck and snag. It performs amazingly well, cutting out all the wind and feeling like an extra warm layer as a result but at a tiny fraction of the weight and bulk.
The Njord is very versatile and suits sky-running along Aonach Eagach just as well as climbing Old Man of Hoy. Combine it with the Magni Powerstretch Pro jacket for impressive warmth for the weight. It packs down to the size of an apple and weighs far less so there's no reason not to take it with you.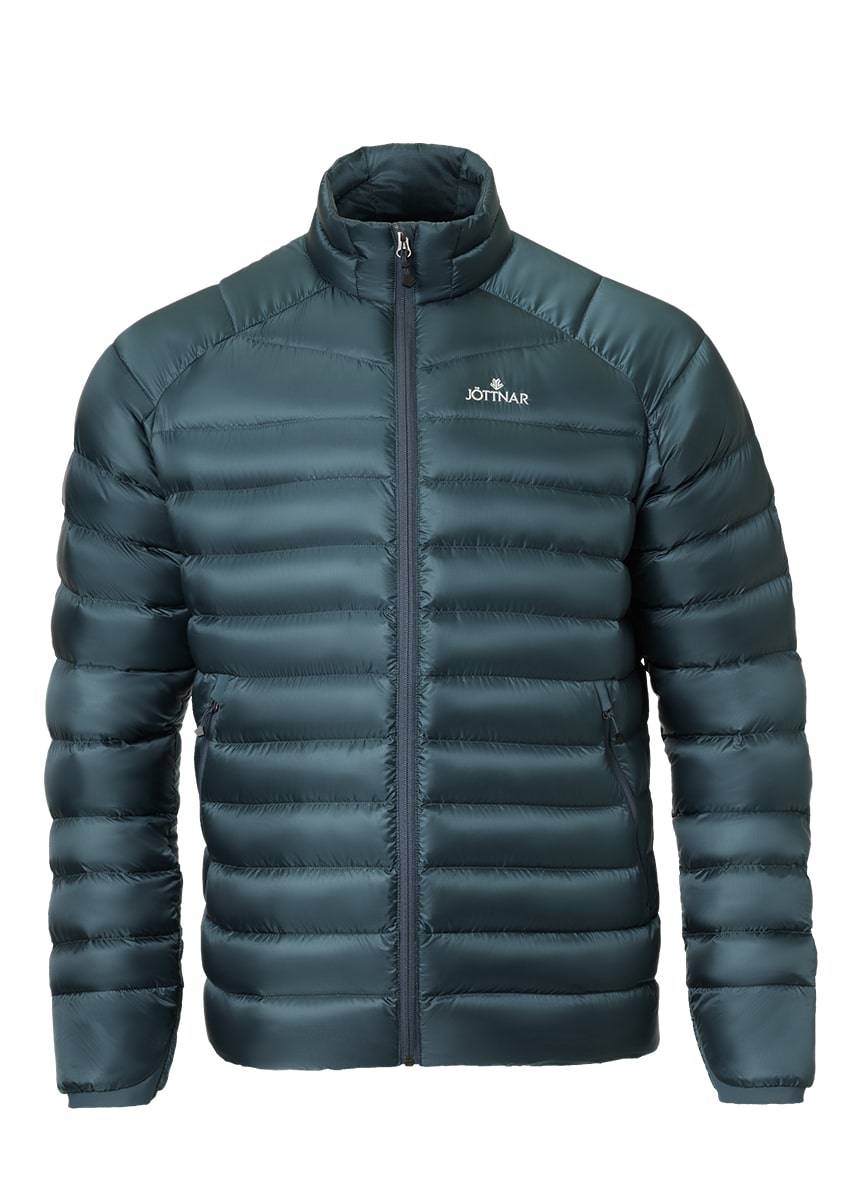 THORSEN LIGHTWEIGHT DOWN JACKET
Sat at the bivi spot on the Cuillin Ridge traverse, watching the sun set over MacLeod's Maidens, cooking up some dinner and feeling pretty tired after a long day climbing, you want to be warm and cosy to help you recover for the following day's work. On the traverse, going as lightweight as possible is a massive advantage. So having some 850 fill power down to get wrapped up in makes a lot of sense. The Thorsen down jacket is light and compact and amazingly warm. It's always a part of my bivi system and means I can take a smaller sleeping bag, cutting down the weight even further.
The Thorsen is so well thought out. It has synthetic filling at the wrists and neck collar, the points that normally get a bit damp, so they stay warm. But even the down performs well in slightly damp conditions. The special down has been treated so that it stays dry longer than regular down. It's also responsibly sourced - some other down is plucked from live birds - not something I want to be part of.
This jacket is brilliant for a bivi on the Aiguille Noir de Peuterey, for a belay jacket on cold dry Scottish days of climbing, or simply for a bouldering trip to Torridon.