Standing at the bottom of the steep ice, I went into my usual routine. Focus on my breathing, empty my mind, relax, hear the sounds of the wind and the snow. Try to get into the zone for solo climbing; that state of flow without conscious thought, just natural movement. Get ready to experience the climb as if riding on the shoulder of someone else doing it.


It took a couple of minutes of trying. And then I walked away.


Sometimes it doesn't work. Sometimes, you just can't get into the right state of mind; you can't reach that state of flow. Sometimes you don't know why, but this time I did.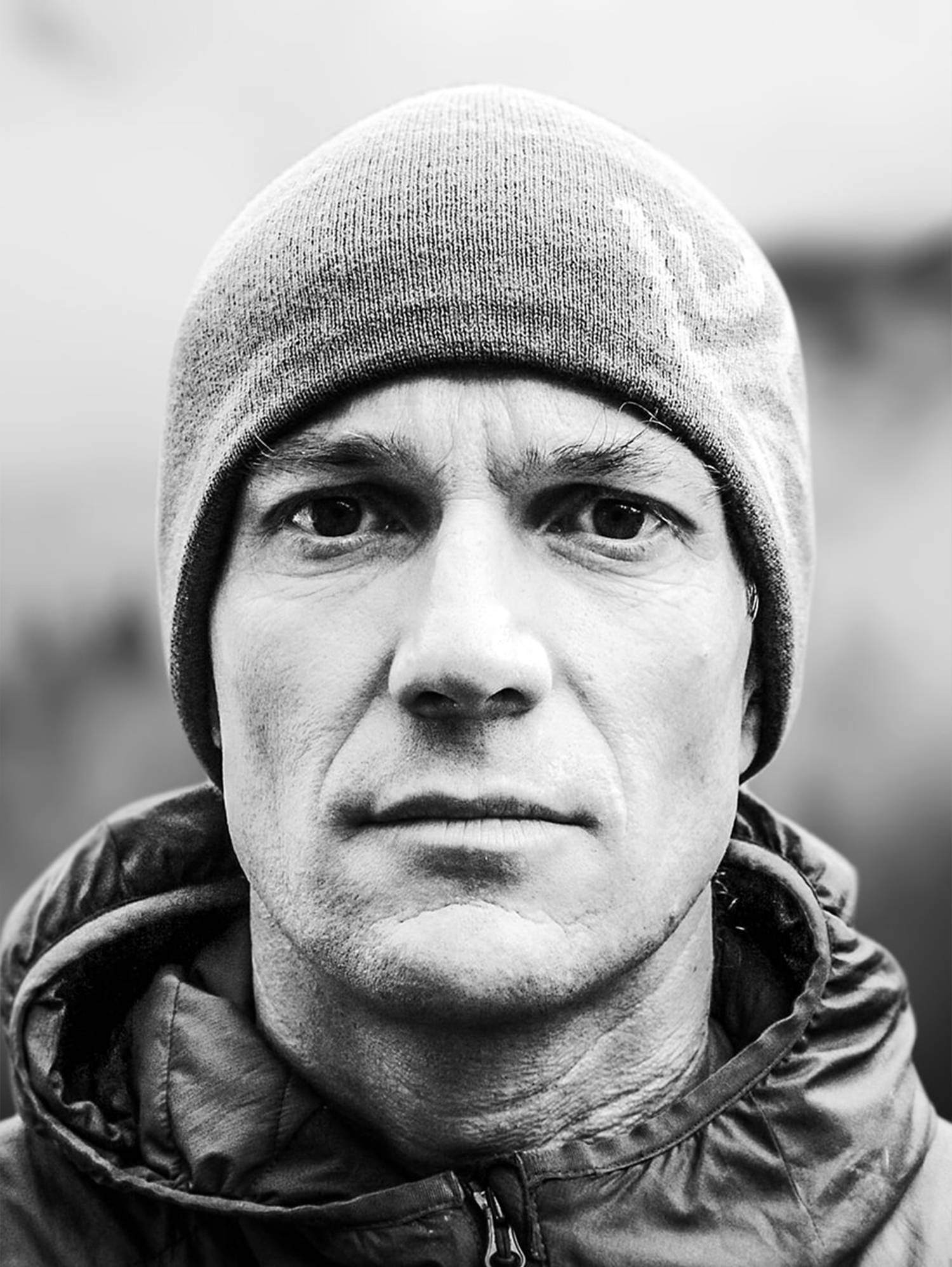 Mike is an IFMGA mountain guide, accomplished winter climber and member of the Jöttnar Pro Team.
My route into ice climbing was not one I can recommend to anyone. My first taste was a grade II cascade in the Cairngorms while walking for four days with a friend. Bendy boots, two walking axes and strap-on walking crampons did not stop me having a blast on the ice.
Next, in the Baksan Valley of the Russian Caucasus mountains, I played around on frozen waterfalls, admiring the features of the cascades and climbing small steps of ice. The top one lured me onto it to have a look before I realised that down-climbing ice was really hard. So, I had to climb the 30m cascade of grade IV, solo. Point Five Gully was my third ever ice climb, and I climbed it solo too.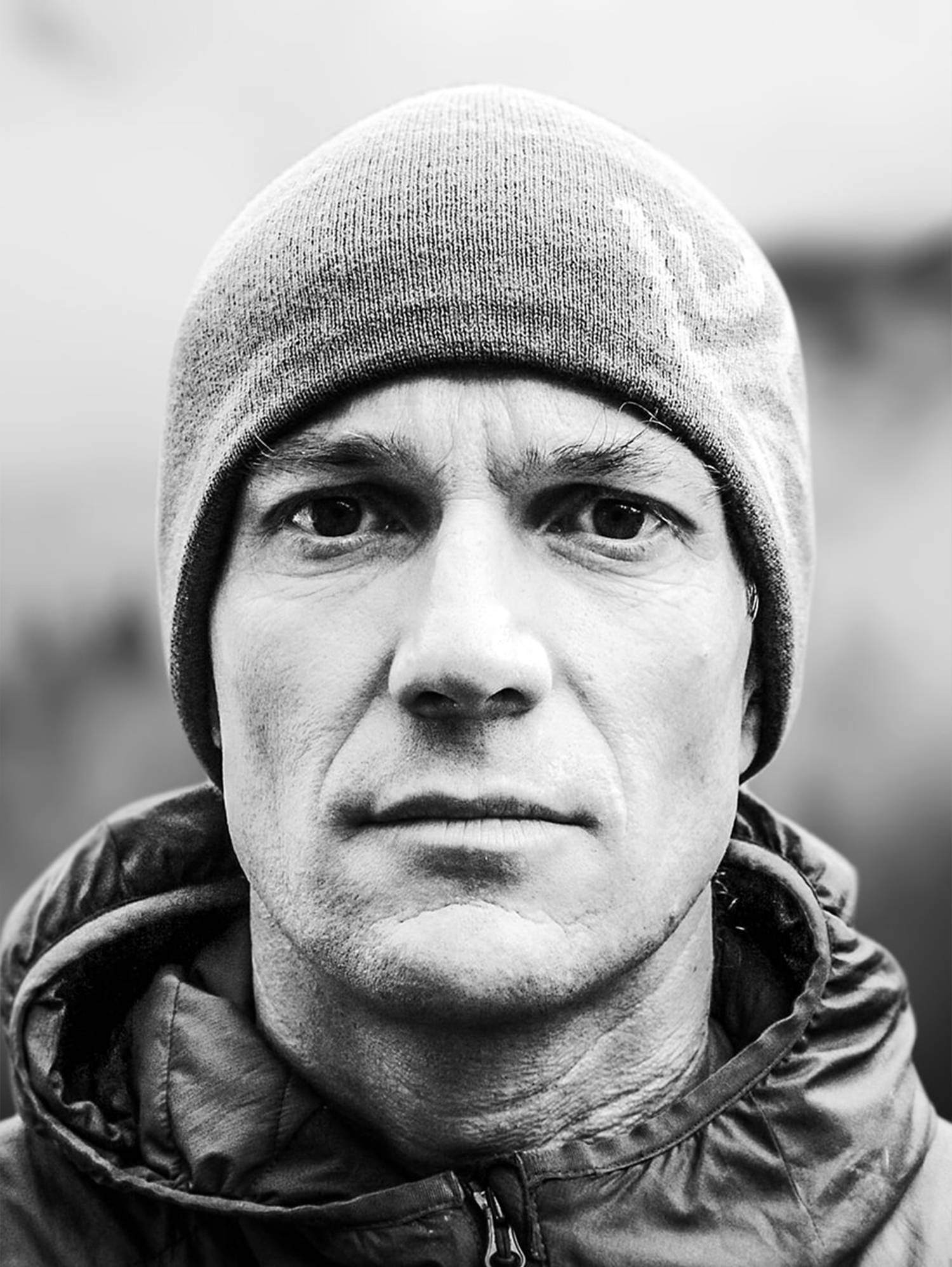 Mike is an IFMGA mountain guide, accomplished winter climber and member of the Jöttnar Pro Team.
He operates Fort William-based Abacus Mountain Guides, providing skills training and mountain guiding in Scotland and the Alps.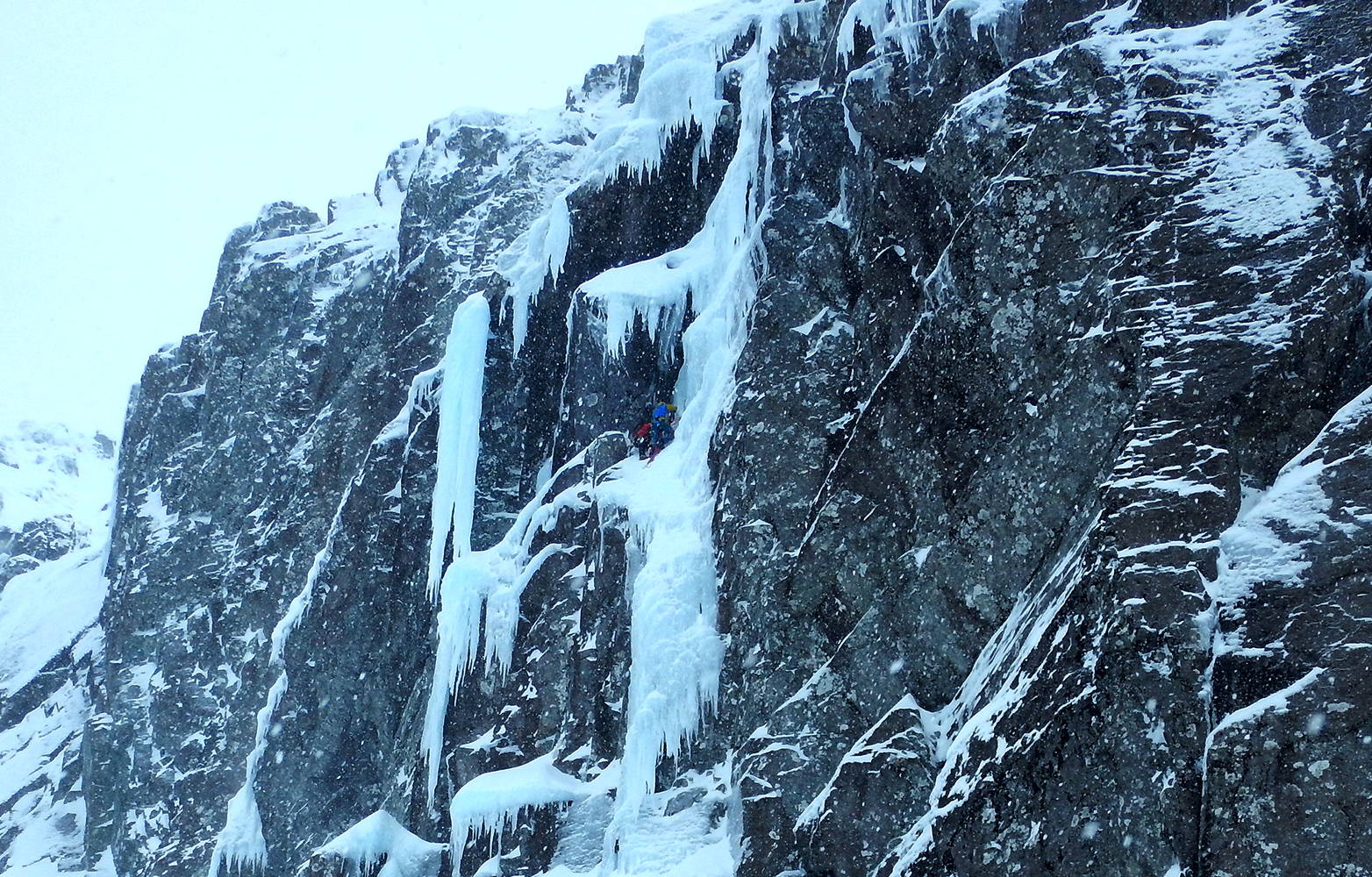 When ice climbing feels natural and secure, it can be a wonderful experience to climb routes solo. The rhythmical nature of the climbing, the texture of the ice, the flow and the speed at which you can climb big routes all add to the sensation and joy of moving freely in a big, wild environment. Choose your days well, make sure the ice is in great condition (not too hard and brittle, not too soft and rippy) and the snow is super stable. No wind, no spindrift, no other climbers. Twenty-five years ago these things all came together quite often it seemed to me. Nowadays, if it is calm and stable, and there is good ice, there will be someone climbing it, for sure. The opportunities for solo ice climbing are fewer now than they used to be.
But, back then, soloing ice climbs was the thing to do for the local climbers who met up at the training wall in the leisure centre. We'd talk of what we had done, what was next, what time it took us. It didn't take long to get slightly competitive. Not overtly, we all knew that was a daft game to play, but being young and male makes it very hard not to be competitive to some extent.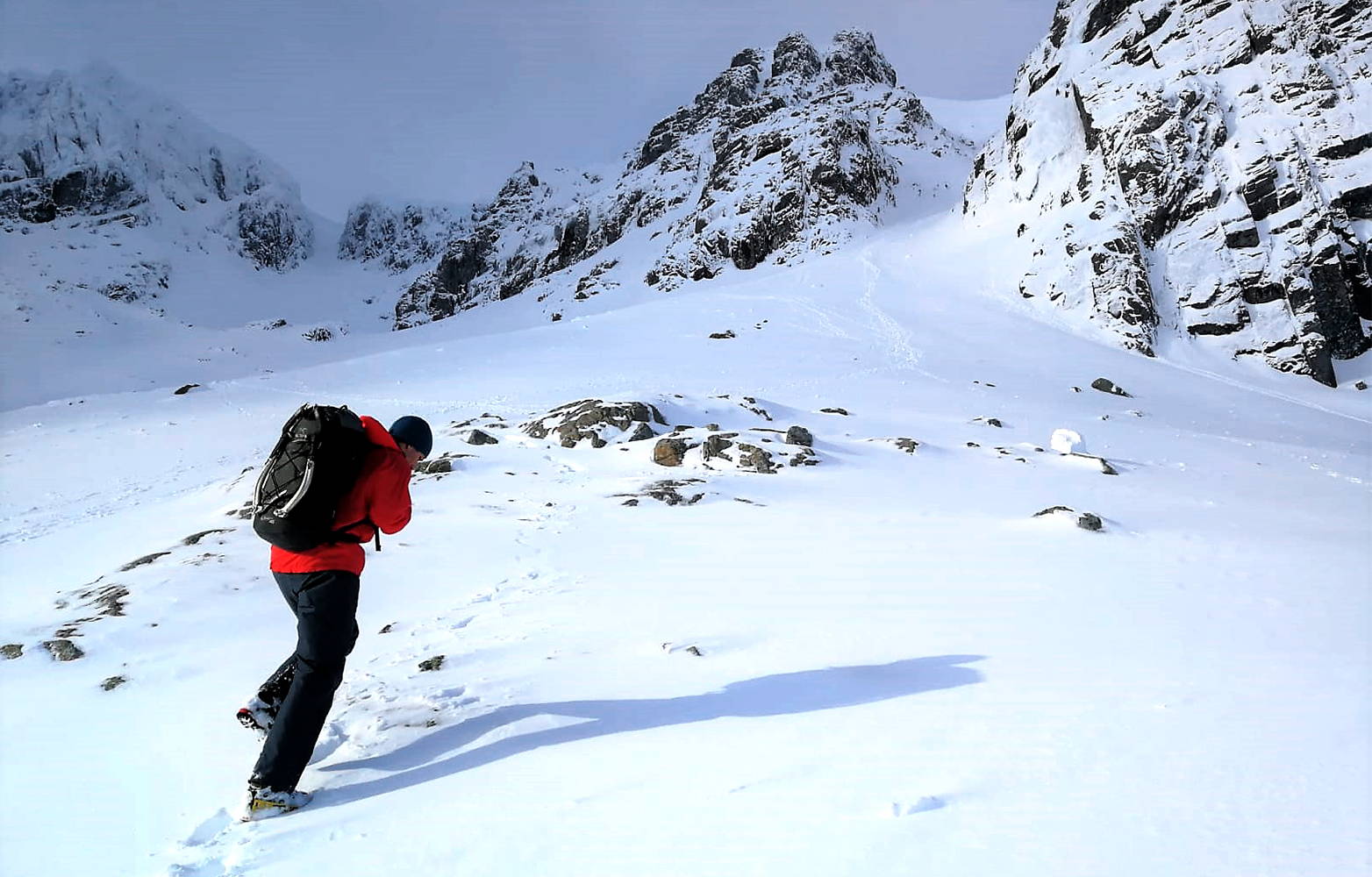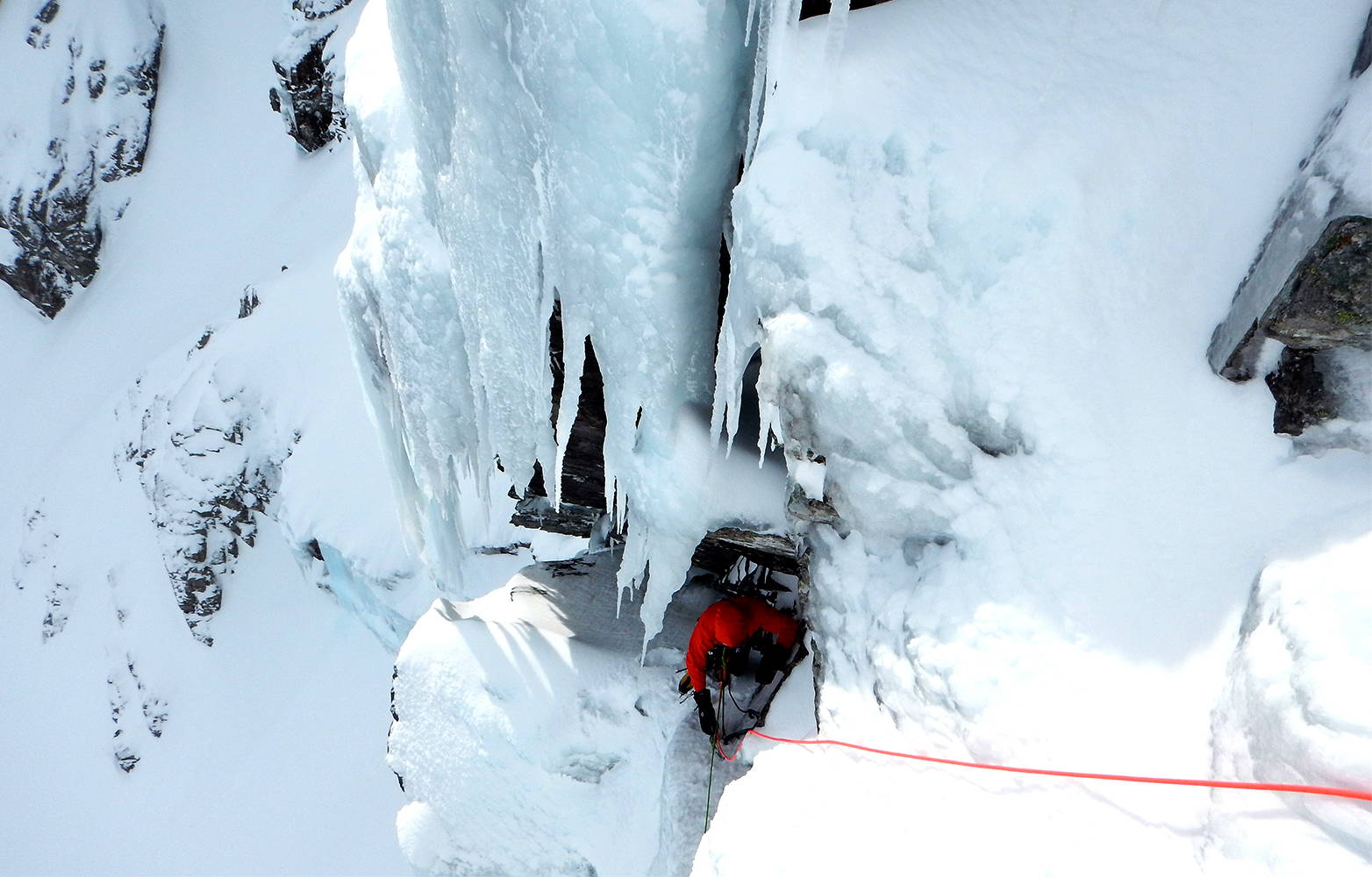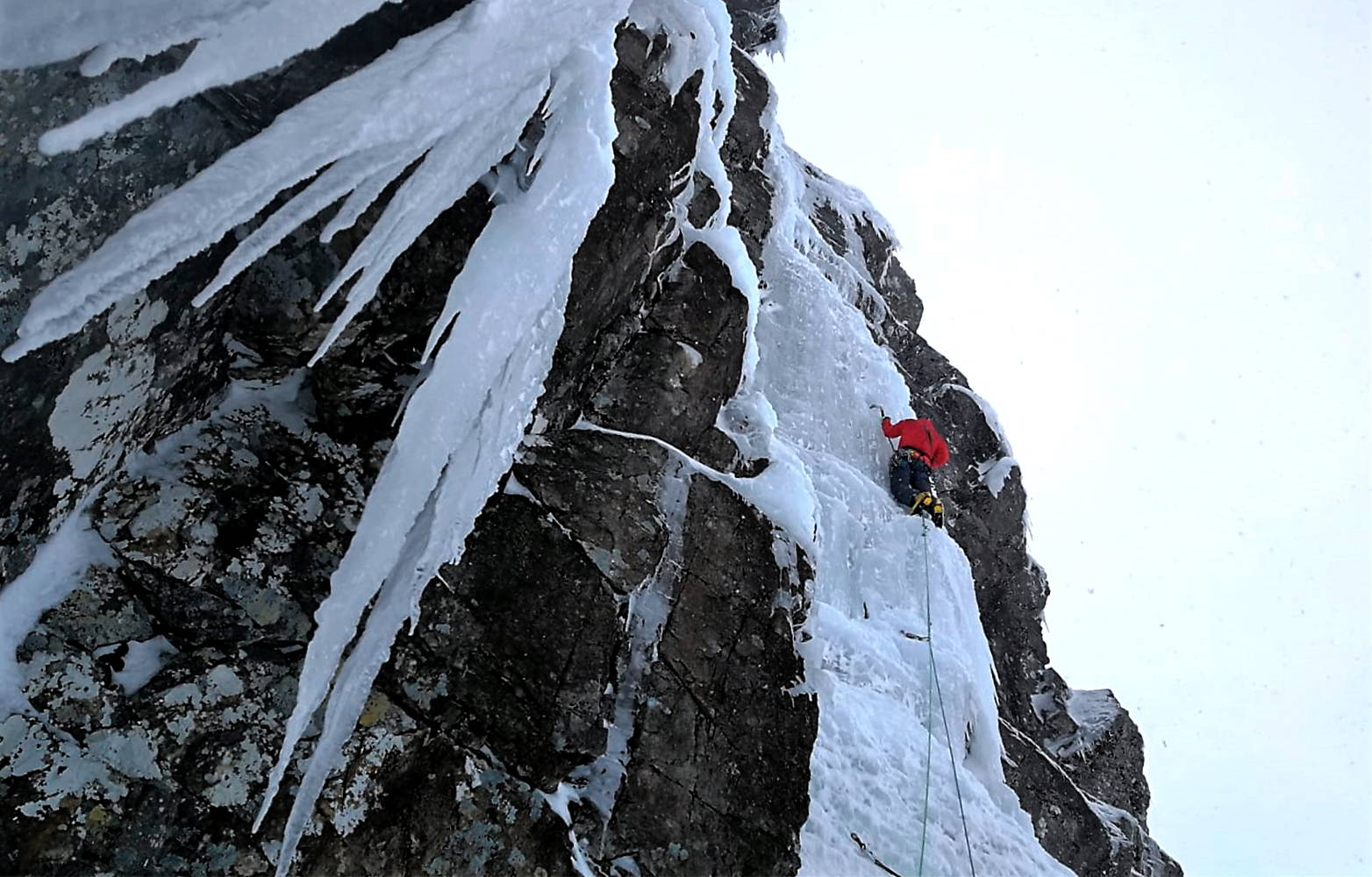 We climbed routes like Hadrian's Wall Direct, Zero Gully, Smith's Route, Green Gully, Comb Gully, Orion Direct. All the Cold Climbs classics. It seemed like grade V was pretty comfortable, so raising the question, 'what next?' Grade VI, of course.
Standing underneath Mega Route X, trying to reach the state of calm focus I required for solo climbing, the relaxed feeling of being in the zone, I realised I wasn't feeling it. Something wasn't right. A couple of days previously, I was chatting with my friend about what grade VI to go for, and we spoke of Mega Route X. It became an unspoken race between us. Who would climb grade VI first? Who would break through to the next grade first? And this was the problem. I wasn't there to climb the route because I wanted to. Instead, I was there to do it before my friend did, so I could tell him I'd beaten him to it.
For whatever reason, I realised this before I stepped onto the ice. I walked away, slightly unsettled, thinking furiously about what this game was all about. It's a decision I quickly became comfortable with and I still am very happy that I walked away.
A week or two later, with Mega Route X still in good condition, I went up with my friend Tony and Louise, who I am now married to. We had nothing much in mind to climb, so we walked up into Coire na Ciste, and I saw the ice, fat and glistening. Tony went off to climb something, and I asked Louise to wait for a wee while. This time, with no pressure, no drive to climb the route apart from my own, I flowed up feeling strong and enjoying every moment. It felt easy, as it should do if you climb solo. I abseiled down and went to climb with Louise, who was cold and bored of waiting!
Ice climbing is a selfish game, especially when you do it by yourself. It is fundamentally pointless to the rest of the world. The rewards are entirely personal, nobody else benefits at all. So, make sure that you do it for yourself, not for someone or something else.
Mike guiding client Abib to the top of Mega Route X.